About
Deemed the leading creative advertising agency to kids and their parents, the Rotter Creative Group creates breakthrough advertising and integrated marketing to kids, tweens, teens - and even those parentals.
Think unprecedented full-service ad agency, insanely creative talent, marketing/media expertise and full account service at an incredible value.
We are a management driven hands-on agency who will be your marketing partner to help obviate the avoidable potential problems before you spend dollar one. Our philosophy is based on the fact that this is a collaborative team effort combining your product expertise with our advertising dynamic to deliver compelling ads that sell (a lot of) product.
We are not a TV commercial production company that churns out spot after spot without regard to advertising strategies, marketing, media, sales goals, and results.
For over thirty years, the Rotter Creative Group has created some of the most iconic ad campaigns in the history of kid/tween/teen advertising including Star Wars, Sky Dancers, Teenage Mutant Ninja Turtles, G-Shock, Micro Machines, Squinkies to name but a few.
Steve Rotter
Chairman/Chief Creative Officer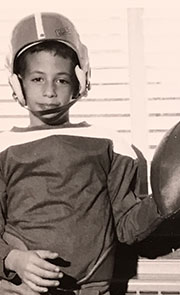 With over 30 years of advertising experience, the 'Rotter' brand is recognized as the leading kids advertising and marketing agency in the industry.
His single vision for the Rotter Creative Group has brought together a team of all-stars that share the same passion and dedication. Rotter Creative Groups' brilliant creative and precise media strategy and implementation have been recognized by major entertainment companies who hire RCG to conduct seminars on advertising creative and media for their senior marketing groups.
Steve has worked on some of the most successful brands in Kids advertising including Disney, Nickelodeon, Star Wars and countless others.
Steve Stetzer
President/Director of Client Services
Heading up the New York office, Steve brings over 30 years of both client and big agency experience to the Rotter Creative Group. In addition to his expertise in Kids marketing, he has a proven track record of success involving integrated marketing programs for a broad range of clients including consumer electronics brands such as Casio, Toshiba and TDK, and fashion/beauty brands such as Estee Lauder, Clinique, and Elizabeth Arden.